SPI X25 Clip On Stand Alone Thermal Sight Rifle Scope Night Vision System
SPI X25 Clip On Stand Alone Thermal Sight Rifle Scope Night Vision System with 640x480 Display Color: Black
Description:
The X25 is a solid state advance thermal imaging rifle scope that can be used as a standalone thermal imaging sighting system or as a clip on thermal rifle scope. If you have been searching for a while for the perfect thermal imaging scope that works as a dedicated thermal sight, a clip on thermal scope and a hand held moonocular spotting scope, the rugged X25 FLIR is your all in one multi role affordable solution.
The X25 is one of the most advanced Thermal imaging rifle scope systems for Security, surveillance, hunting and military applications. The X25 thermal imaging rifle scope offers superiors clarity, versatility, reliability, functionality and value. Based on the proven 17Um  microbolometer core, the X25 thermal hunting scope is an ideal product for force protection, border patrol officers, police SWAT officers and
special operations forces, providing users with the necessary tools to be successful in both daytime and nighttime field conditions. Uncooled thermal imaging cuts through dust, smoke, fog, haze, and other battlefield obscurants. Its position cannot be detected, as it emits no visible light or RF energy and operates without the use of illuminators or IR lights. The X25 Thermal FLIR scope converts your existing day scope to thermal and provides excellent target acquisition and aiming capabilities for the demanding sports shooter, varmint hunter, military, law enforcement, or security personnel. The X25 Thermal imaging sight eliminates the traditional requirement of removing your existing day scope from your rifle, to replace it with a dedicated thermal sight (which would also involve re-zeroing). The X25 simply mounts in front of your own standard day optical sight. Factory bore-sighted to tolerances of less than 1 MOA, no re-zeroing is required. The X25 thermal imaging scope allows the user to maintain consistent eye relief and shooting position, and because the user views his own day scopes reticle (which he is familiar with), no re-training is required. A wireless remote control unit can be placed anywhere on the user's weapon that is convenient, allowing activation of the X25 Thermal scope quickly and with no fuss. The X25 Thermal sight is equipped with a locking (quick-disconnect) mounting system which provides the user with an easy and quick way to attach/detach the X25 Thermal imaging scope on a standard weaver or Picatinny rail. The X25 scope can also be used as a dedicated thermal scope without any day optics, simple mount the unit on the rifle, sight it in and use it effectiveley in all day/night applications.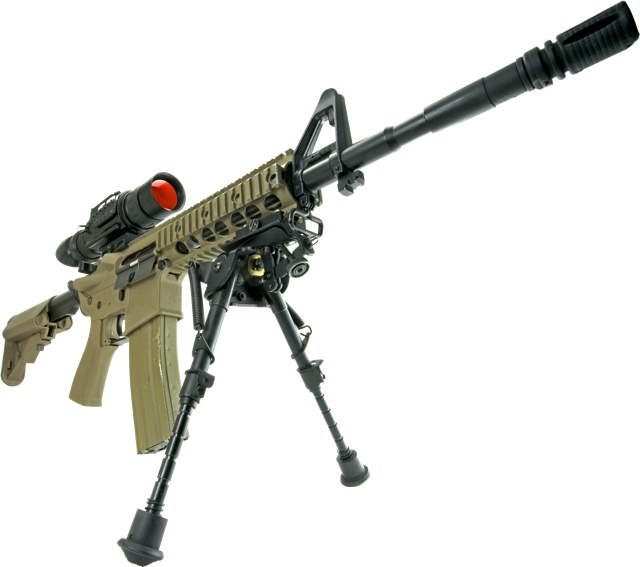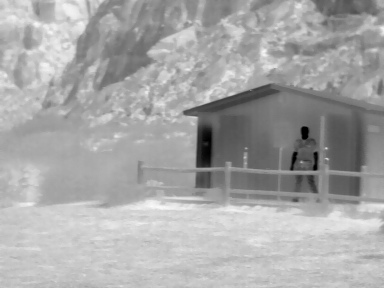 Due to the nature of this thermal, major shipping delays can occur.
Export Restrictions
While all Gen 3 and some Gen 2+ require export licenses, all night vision products are subject to United States Export rules and regulations. Valid export licenses may be issued by the U.S. Department of Commerce or the U.S. Department of State, Directorate of Defense Trade Controls, in accordance with the International Traffic in Arms Regulation (ITAR), Title 22, Code of Federal Regulation 120-130. No exceptions!!
I will do my 110% best to get you the best price around.
We will also sell your STUFF, please contact me for details!!
Please do not hesitate to just ask.
NOW & ALWAYS FREE FAST SHIPPING!!
PLEASE NOTE:

 All of our products ship out 

UPS

, 

FedEx

, or 

USPS Priority Mail

.
We also provide a tracking # and depending on the product we will sometimes require signature conformation for your security.
Our main goal is customer satisfaction, our feedback rating shows this. We only sell Brand New Factory Sealed Products unless otherwise noted. Thanks for taking the time to look at my new store.
Do to the nature of some of the products we sell, occasionally an item can become backordered. If this happens, The Night Vision Warehouse will contact you immediately letting you know. We will either refund your money immediately in full or you may wait for the item to come back in stock. Just let us know and we will do whatever you desire. 
Please do not leave us Negative Feedback, we will work with you to solve any problems. Thank You!!
If for any reason the items are defective or not as desired please contact me and we will resolve the issue.
Thank you for shopping with us. Remember The Night Vision Warehouse is you one stop shopping experience for your outdoor and sporting good needs.
SATISFACTION GUARANTEED
The Night Vision Warehouse GUARANTEE:

YOU HAVE OUR ASSURANCE THAT WE STAND BEHIND OUR PRODUCTS.
WE GUARANTEE THAT WE WILL SHIP THE CORRECT ITEM IN A TIMELY FASHION,
THAT ITEMS LISTED AS NEW WILL BE BRAND NEW NEVER WORN
OR USED AND IN WORKING CONDITION FREE OF DEFECT.